Blogging and List Building Challenge
Blogging and List Building Challenge
Do you know what is the common and probably the easiest way for any new Internet marketers to start making an income online?
The answer is blogging. It is affordable. Start with a free blog or your hosted website (for $10 a month).   Attract visitors to your site with good content. It is not difficult to blog when you write about topics that you are passionate about.
THE MONEY IS IN THE LIST
Visitors come and go. You don't want to lose them.  So you want to keep them by asking them to subscribe to your email list. Your subscribers are your audience. Through a series of interaction with your subscribers via email, you build a trusting relationship and promote your offers.  The money is in the list.
Blogging + List Building is the winning combination to building a sustainable income online. It is a proven formula.
Don't believe me?  Check out other top bloggers.
LEARN FROM TIFFANY LAMBERT
I love to receive Tiffany's emails. She's so motherly. I feel like I am receiving a love letter from  her.  She is authentic sharing about her life. She is honest about her reviews.  She cares about her subscribers. She is quick to response.  The hallmark of a good internet marketer.
Her email marketing style is easy and effective. Her method is very easy for newbies to follow.  She does not prepare her email in advance. She prefers to broadcast fresh and up-to-date announcement.
Starting 1st Feb, she is going to conduct a 30-day online coaching program, "Blogging and List Building".  She will share one  video lesson a day.
THE BEST WAY TO LEARN
Ebooks not so effective for learning. You read the book but you have no access to the author to ask questions, and you don't have friends to discuss with.
Neither is a 2-day crash course. They overload you with tons of information. They are costly too –  $2,000 to 3,000 course fee  is common. Sometimes, they make you feel that your course is incomplete unless you buy the upsell.
what if you can learn the lessons in digestible portions? One lesson a day.
You watch a tutorial on video, learn and apply immediately. Every day for 30 days.
Wouldn't this be a more effective way to learn?
WHAT'S SO SPECIAL ABOUT TIFFANY'S COURSE?
The good news is there is absolutely no upsell.
Your investment is below $100 but the value is worth the thousands.
The trainer, Tiffany Lambert is a person of integrity, with a wealth of knowledge and experience.
If you have any questions, she is accessible and responsive.
You have permanent access to the lessons. So if you're busy, you can also catch up at your own pace.
.
WHAT TO EXPECT IN HER COURSE:
You will already need to have your idea chosen.
You'll need to have your domain bought and your blog installed and set up.
Tiffany will hit the ground running with opt in freebie creation the first 2 days and then BOOM – we blog!
It will involve some social sharing, which is optional but oh so rewarding. It will be a voluntary critiquing challenge.
That means, you can lurk and learn OR you can put yourself out there, let other challengers know the URL to your daily blog post, and have them visit, possibly share your post if they like it, and privately (in the challenge) offer tips or ideas on how to improve.
This is a full on group session. Lots of holding. Lots of personal brainstorming with Tiffany if you need it.
The BEST way to build a list is to consistently blog GOOD, juicy content.
So Tiffany going to teach you how to do that.
DIFFERENCE BETWEEN JAN'S CHALLENGE AND FEB'S CHALLENGE
A few people have asked Tiffany to clarify how her January Affiliate Marketing Challenge will differ from February's Blogging and List Building Challenge.
In January's challenge (which involves blogging), every post will be an affiliate promotion.
In February's challenge, we'll be working on all sorts of content that attracts subscribers – and affiliate posts will only make up a small portion of those.
When you combine the two challenges, it helps you create a very powerful presence online in your niche..
You're not only seen as someone with good product recommendations, but as a leader with good insight to share – someone to help them through a situation.
January's challenge is about setting your blog up for affiliate sales. The February Challenge will be about developing a blog following because your content is THAT good.
BONUS
I strongly recommend that you take up her online course. Learn from the comfort of home at such an affordable fee that you don't have to beg and borrow from your neighbours. You'll learn a lot of valuable lessons that are simple to follow.
When you sign up through my affiliate, I will give you an irresistible offer. The bonus is my free 30-day online coaching program to support Tiffany's lessons.  I normally charge $97 for my programs but it is free  for you.
The reason is that I want to give you all the support you need to succeed.  In effect, you are learning from 2 teachers for the price of one. And you have the company of like-minded companions to  boost your spirit. You are not alone.
WHO IS SAM CHOO?
For those who don't know me, I am a full-time 5-figure monthly income internet marketer. In the last 2 months,  I earned about $4,000 through affiliate marketing alone.


I support my members for the January challenge. You can ask the members what they think of me.

Remember, the course starts on 1st Feb.
If you want to make an extra income, don't try funny business ideas for quick short-term gain.  Instead, build a sustainable business for the long term with blogging and list building. 
Click on the button below for more information from Tiffany Lambert.  I see you on the other side!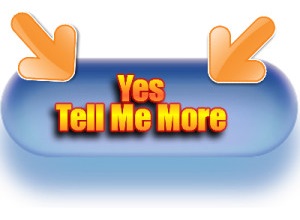 Sincerely,
Sam Choo
P.S. After you sign up for Tiffany's Challenge, please message me on Facebook to get access to a new secret Facebook Group where I will share more tips, answer your questions and support you.