How to Create Recurring Revenue with a Membership Site
How to Create Recurring Revenue with a Membership Site

How to Create Recurring Revenue with a Membership Site…Even if You Have No Products
UPDATE: APPLICATION HAS CLOSED. 
WHAT'S YOUR CUSTOMER LIFETIME VALUE?
You spend so much money and time to get new customers. Once they bought your stuff, you have to go and look for more customers. Compare how much did you spend to acquire a new customer and how much did you earn from the same customer?
It's hard to sustain, isn't it?  What if you could get paid on a recurring basis from the same customers rather than a one-time sale?
Well, I've got good news for you… It can be done through membership sites
THE OLD METHOD DON'T WORK…
You might be thinking…"But Creating a Membership Site is Too Hard!"
Yes, it can be.
One of the reasons why most online marketers fail to create membership sites is because the old and traditional method is way too technical.
It almost seems impossible unless you have some sort of computer degree or you are a technical geek.
WHAT IS MICRO-MEMBERSHIP SUBSCRIPTION?
There is an easy way.  I call it the micro-membership subscription model. These are small, low-cost, low-effort but high-value recurring subscriptions. These are $10 a month subscriptions.
This method is unlike most other membership models that you are familiar with. It isn't about selling.   It is about inviting people to participate in something they already want to do but they are too busy to do it themselves.  All you do is share your journey with other people who are on your same level.
It is fun that people pay you to pursue whatever you want to learn or do.  You can get paid to learn new things.
YOU DON'T NEED ALL THESE…
You don't need a website.
You don't need a list.
No need to be an expert. Great for beginners.
No cost to setup.
No technical skill required.
No need to pre-load your content to your autoresponder.
No need to "drip feed".
No need to prepare content in advance.
People will pay you to share your research and results and tricks and even your failures. And you can start IMMEDIATELY.
HOW MUCH CAN YOU EARN?
These numbers are based on a $10 per month membership site. If you have 100 subscribers, you will earn $1K a month.

HOW MUCH DID I EARN?
I had two micro-member site sites that earn me a 4-figure every month.  It takes me just a few minutes to write and publish one post a day on each site. Below is the latest earnings from my membership sites. I am getting paid almost every day like clockwork.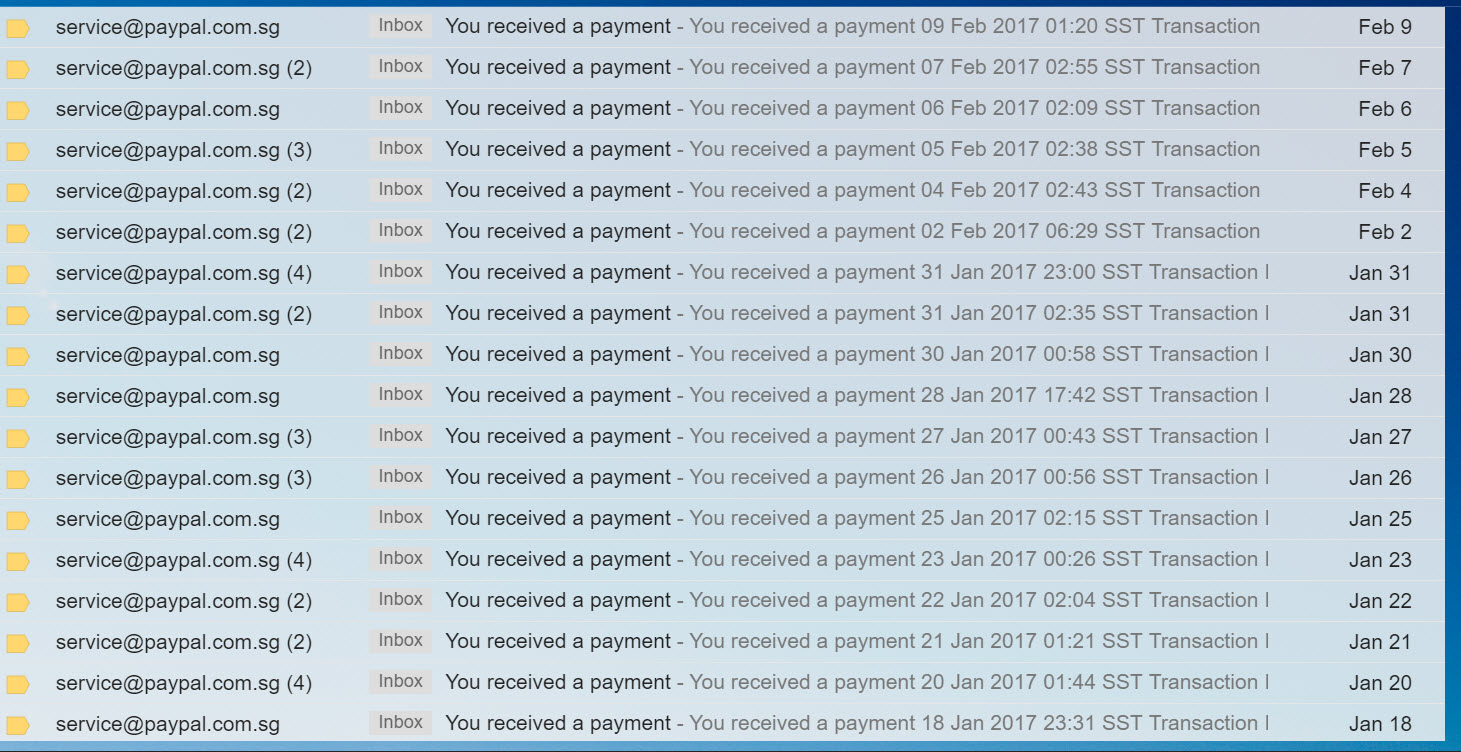 You can potentially earn $500 to $1,000 a month with just one micro-membership site. Nothing stops you from creating more of such money-generating sites.
Imagine getting paid over and over again from members? How much more secure and relieved would you feel knowing that each month you're going to earn yourself a healthy income?
On 1st March 2017, I will launch a 30-Day Online Coaching program.  Once you had joined, I will add to a private forum. Inside the forum, I will share one lesson or more a day until 31st March.  You get to ask me any questions and interact with your peers.
WHAT YOU WILL LEARN
There are 4 modules.
MODULE 1:  MICRO MEMBERSHIP PROGRAM
This is the simplest, no-cost method, perfect for a newbie. A Micro-membership site is probably the easiest and fastest way to get paid. The micro-membership business model is a new twist that most people do not know.  Be the first few to hear about it and seize the opportunity before the copycats come aboard.  Early birds catch the worms!
* What is Micro membership and how it works
* Why it is the easiest form of membership
* 30 Micro-membership ideas for you to pick and implement immediately
MODULE 2:  MEMBERSHIP SITE
This is about building a full-pledge membership site. If you are an internet marketer, use this idea to implement a membership program for your clients. This is applicable also to brick-and-mortar businesses.
* 9 Types of Membership Programs
* Building Your Amazing Site
* Create Your Content
* Manage the site, your business
* Your one traffic strategy
* Convert leads to sales
* How to keep members
MODULE 3:  PROMOTING A MEMBERSHIP SUBSCRIPTION PROGRAM
If you don't want to create your own membership program, you can promote other people's membership program as an affiliate. You can earn recurring income without maintaining your own site.
* Why it takes less work to promote other people's programs
* Which membership to promote.
* How to promote the program.
MODULE 4:  CASE STUDIES OF SUCCESSFUL MEMBERSHIP PROGRAMS
What is the success secrets of business owners who run their own membership programs? I will share my notes from the interview with 6 to 7-figure income owners.  Be inspired by their success. Pick their brains, copy their success formula and apply to your own business.
* Dozens of  case studies
This is the most comprehensive course on membership programs you will ever find. This is the first time  I am sharing 4 modules in a course.  Four times the value.
WHAT IS THE INVESTMENT
It will cost you $260 elsewhere to learn about micro-membership (one module) alone. I have researched and learned about membership since 2006.  I have applied this method with success.  Your investment is a small sum of USD$97
Once you launch your site, you could easily recover your investment.


TESTIMONIALS
Here are my participants from a similar workshop that I conducted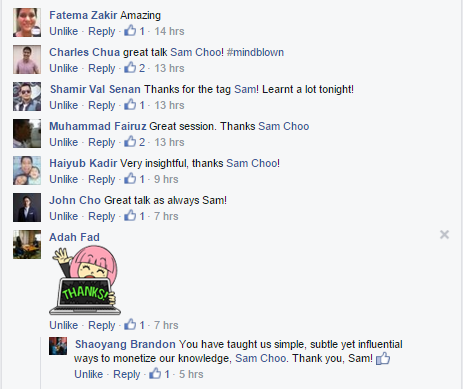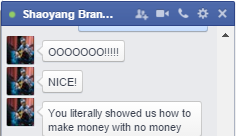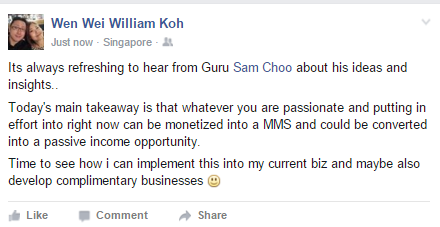 SIGN UP NOW
Get paid every day to do fun stuff you want to do, and share it with cool people who really like your kind of stuff.
UPDATE: APPLICATION IS CLOSED.