How to Download a Video from Youtube and Facebook Without Installing any Software
How to Download a Video from Youtube and Facebook Without Installing any Software
When you want to download a video from Facebook or Youtube, you'll soon realise that there isn't a download option. Some download sites contain viruses.
I have discovered a safe way to download videos without installing any software in a safe way (free from virus).
How to Download a Youtube Video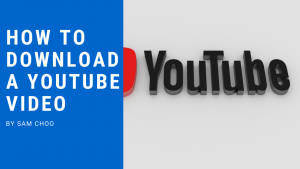 Step 1:  Go to the URL of  the Youtube video.
Step 2: Press CTRL C to copy the URL.
Step 3: Go to https://savelink.info
Step 4: Press CTRL V to paste the link into the search box
Step 5: Move your mouse to the button labelled 'Right Click and Save link as'.
Step 6: Right click.
Step 7: Select 'save link as'.
Step 8: Save to your desired folder.
Below is the video tutorial:
https://youtu.be/YkPLJ929ZR8
---
How to Download a Video from Facebook without using any Software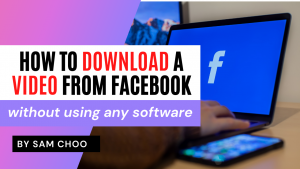 Step 1:  Go to the desired Facebook post which contains the video. Click on the date of the post.
Step 2: In the URL, replace www with mbasic.
Step 3: Hit ENTER key
Step 4: While video is playing, right click on the video.
Step 5: Select 'Save video as'
Step 6: Save the file file to the desired folder
Below is the video tutorial:
https://youtu.be/98r6l05WCIE
Disclaimer: This Facebook hack may not work for all the Facebook videos.
The above hacks are very handy tips that are hard to find when you need them urgently.  Save it somewhere for easy retrieval.  Do share these tips with your friends.