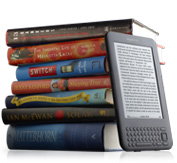 How to Publish Your Book in 10 Simple Steps
How to Publish Your Book in 10 Simple Steps
Here are my 10 simple steps to publish your Kindle Ebook on Amazon
Step 1: Identify Profitable Topics
The top 20,000 books (in sales ranks) are profitable. Study them for clues.
Step 2: Understand your Readers
Find out who they are, what are their pains and what solution they want.
Read the comments from buyers of your competitors and take note of the
words used by them.
Step 3: Create Table of Content (TOC), Compelling Title and Description
Look at the top 100 bestsellers and magazine covers (magazines.com) for inspiration for your title.
Look inside the TOC of your top 5 competitors for ideas. Go to clickbank of similar products and seek their bullet points. Create curiosity with TOC. Do not reveal the secrets in the TOC.
Step 4: Create Your Kindle Ebook
Write about 10,000 words. Write it yourself or outsource to a freelance ghostwriter.
Step 5: Create Ecover
Outsource to designers at fiverr.com
Step 6: Format book
Use software or outsource the formatting.
Step 7: Upload and Publish
Upload the book cover, the file and fill in the book information
Step 8: Get Reviews
Get reviews for your book.
Step 9: Promote free download
Set a free promo period and blast your free access to your book notice to free giveaway sites
Step 10: Promote ebook
Tell the world about your book.
Want to learn how to create passive income with Kindle Publishing?
Learn Kindle Publishing from Chrystal Lee at http://www.chrystallee.com/kindle-passive-income-masterclass