12 Reasons why You should Be a kindle Book Author
12 Reasons why You should Be a kindle Book Author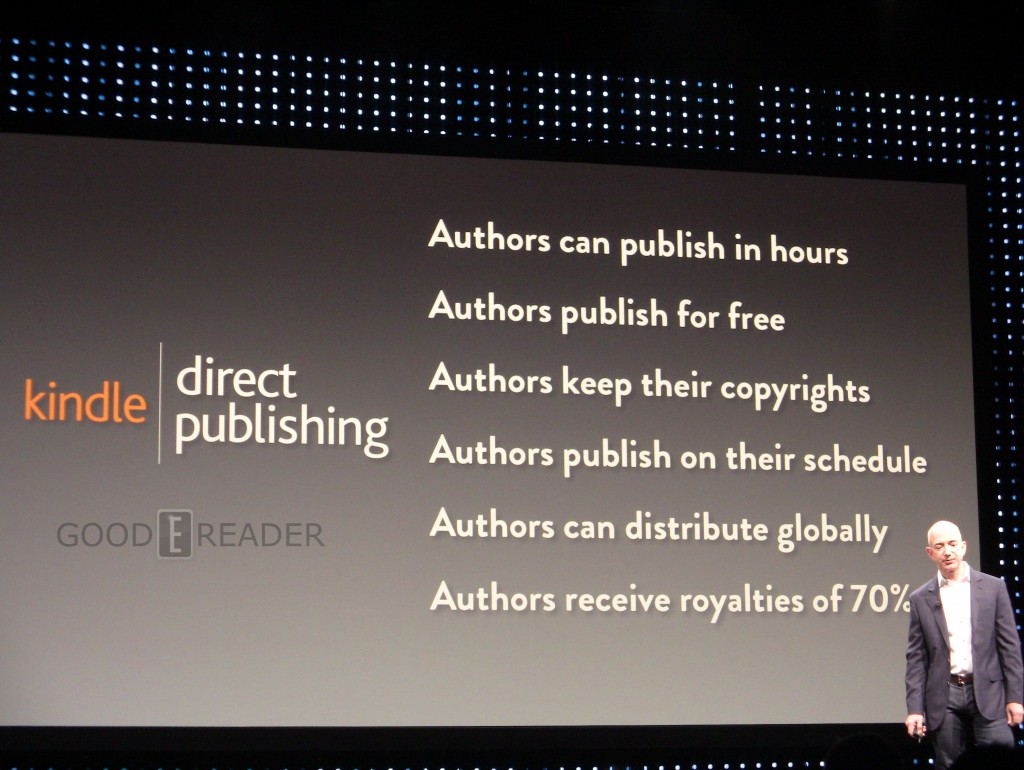 I am so excited about the money making opportunities in Kindle Publishing. Here's why you should consider the business of selling ebooks on Amazon Kindle Store.
1. You don't need a website. Amazon creates a professional looking website for your book, free of charge.
2. You don't need to handle the order, the invoicing and delivery. Amazon does it for you at no charge.
3. Amazon is the biggest marketplace with huge traffic and a giant list of paid customers. Amazon promotes your books.
4. You don't have to pay a cent to publish your book on Amazon. It is a low to zero cost to start your business.
5. You don't to be a writer. It is better to outsource the content to freelance writers.
6. This is a scalable business that you can do at your own time and own pace.
7. You don't have to talk to customers or meet people, or handle enquiries.
8. There are people who make a full time income quietly. It is entirely possible.
9. You can remain anonymous. It is perfectly legal to use pen name. You retain your privacy.
10. Book changes lives – the lives of the readers and the author. Your message will live on and pass on from generation to generation. You message can reach out to the whole world.
11. Each book is an asset. Publish once, sell forever. Each book is a stream of income. More books = multiple streams of income.
12. Your book is your legacy. Long after you are gone, the book lives on and continue to earn for our family.
I cannot think of any biz models that gives you so much benefits, that is easy to enter into, that has profit potential, with no risks.
I urge you to explore the potential of Kindle publishing.