Make it Happen
Make it Happen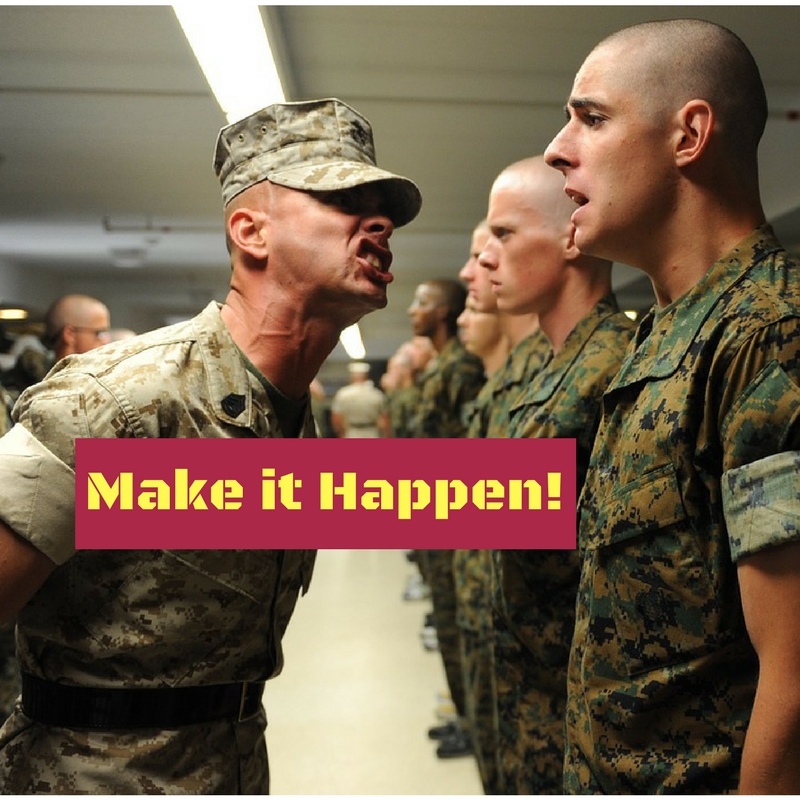 Make it Happen
Want to know why most people are not making enough money even though they know a lot already?
They have attended courses and workshops on how to make money. They know enough on how to make money. But they are not making money.
The problem is not the lack of knowledge, but the lack of  RIGHT ACTION.
Many possible reasons.
The lack of will. Too busy. Give up too soon. Info overload. Don't know what to do next.
I have been thinking for a long while on how best I can help you. I cannot help you with your motivation. But I can help you with the info overload or you don't what to do next.
Introducing my new online coaching program…"Make it Happen".
I model this program after my mentor Rachel Rachel Rofé who launched the program with the mission to help them earn an extra $1K a month. At that time, I achieved my highest earning of $5K in a month (My current record is more than $10K in a month). She compiled the success stories of her participants into an ebook. I will give you a free copy of the book, once you join this program.
Here's what I will do for you:
I will coach you via the Facebook Messenger.
I will add you to a secret FB group.
I will hold you accountable.
I will give you homework to do.
I will tell you what to do next.
I will stalk you, monitor your work and bark at you like a drill instructor.
I will give you my honest, no bull-shit feedback on what to do next.
This is the first of its kind that I am launching. I won't be dumping trucks of info.
This is an action-focused program. You only get the info you need to take you to the next step.
As a member, you have given me permission to stalk you and nag at you. I will check your work, your post and what you online. I will give you my honest feedback and what you can do to make it even better so that you can earn more.
This program's focus on taking action to grow your online income. The slogan is "Make it happen".
I am looking for people who are willing to hustle, commit at least one hour a day to work their business, who are willing to get out of their comfort zone.
If you join this program, you must communicate with me every day. Just tell me what you are doing today – your progress, your success and your challenges. If you don't update me on your progress, I cannot help you. If you are not trying, I cannot help you.  If you keep quiet, I keep quiet. But if you update me on your situation, I can give you my honest feedback.
Bonus
You will have access to my vault of information, 'Copywriting with Sam', and 'Conversation with Sam'. Subscribers used to pay US$25 and US$10 a month respectively to access the info.  Now the subscription has closed. It is only available to my coaching students.
What's your investment?
It's SG$197 a month. That's about $6.6 (a cup of Starbuck coffee) a day for daily online coaching.  If this intensity of coaching does not move you forward, nothing will.
You can join anytime, cancel the subscription any time (via PayPal). The value is 10x. I undercharge so that you don't have a not-enough-money excuse. If you follow my instruction, you can recover your investment.
This is a rare opportunity because you won't find a coaching program with this kind of close support for such an affordable price. If anyone can offer me the same value I give at my price, I will seize the opportunity without hesitation.
If you're tired of not getting results or feel lost, not knowing what to do, let me work with you to "Make it Happen'.
Message me for a chat to see if it is a good fit for you.
When you are ready to subscribe, click on the button below.
UPDATE: THE APPLICATION HAS CLOSED.
Testimonials from the Participants