What People Say about Sam Choo























From Siti Khadijah Japah

I desperately wanted to get back to the IM world after putting it off for awhile. However i felt lost with no confidence on where i should start.

After reading Sam Choo's post on IM as well as his daily activities, i started to think that probably i will be able to make it too, just like him!

I was surprised when he responded to my facebook pm in under 5 minutes. Not just the 1st pm but many other pm's after.

The 1st time i met him, it felt like im talking to an old friend who gives sound advices as well as injecting confidence in me that i can do it. He made it sound simple enough and that there is nothing to be afraid of.

Sam is a man with a heart of gold. Always sharing and always asking if we are managing well with our plans. He keeps on encouraging us to be the best that we can be.

I feel blessed that i have found an Internet Marketeer who not only responds to my questions soonest possible, but also shares his knowledge with no fluff.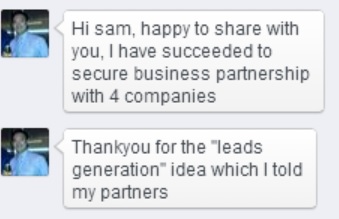 "Sam has been really an inspiration. He understood that it was not easy to get started. But he kept on encouraging me to carry on and shared his methods on how to publish a book. With the tools he has provided me, I believe my book will be out really soon! Thank you Sam!" ~ Glenn Ong, participant of Kindle Mastermind group

"I had a pleasant experience of participating in Sam's Kindle Mastermind group and the sessions are great. We have group interaction and sharing of strategies, discussing challenges, experiences and celebrating success together. Good opportunity to be in the group and recommended to everyone that is interested in publishing a book." ~ Zayne Ling – Serial Entrepreneur & Business startup expert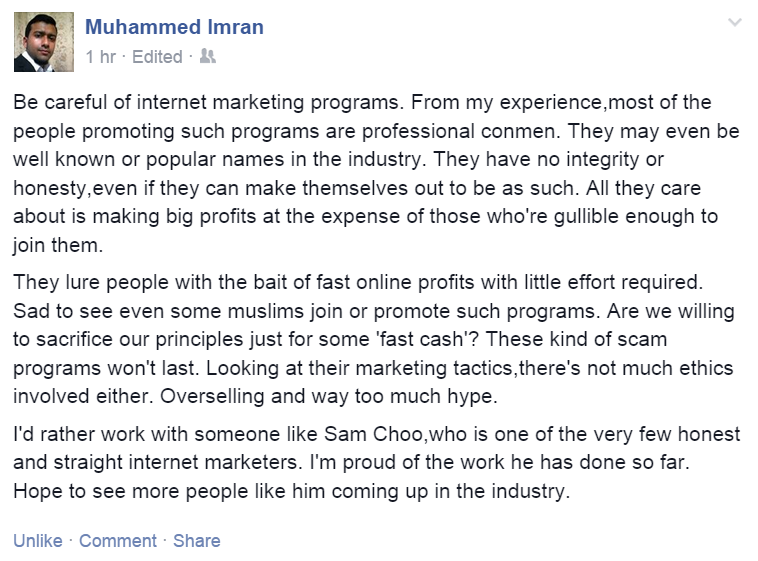 "My 1st impression of Sam was in 2014 where I joined the Singapore Internet Marketers, a FB group where Sam is the founder. He is always generous with his sharing in the forum and I first met him in a HTML5 & CSS class. We hit off pretty well and thru the conversation with him I knew that he is the man with no holding back regarding sharing of IM knowledge. Subsequently I meet him at offline at an informal meeting and his FB group marketing secret class. Humble, generous, inspiring , full of positive energy and he has this amazing touch to create opportunity and network for people. I am currently working on the mission to earn $1000 online via his recommendation and guidance, so far 60% done. S = Selflessness , A = Always Awesome , M = Mentor ! " ~Becks Lim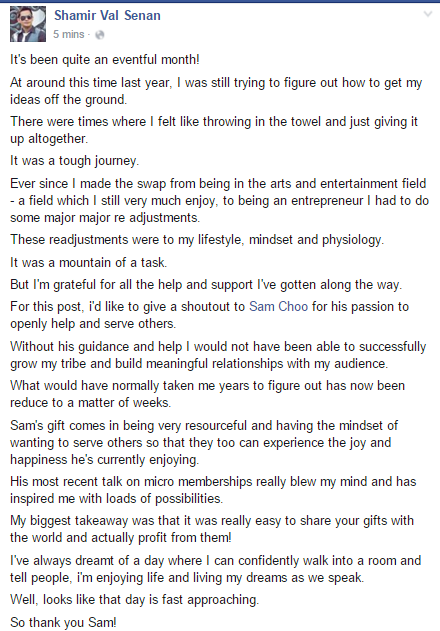 Lee Ji Qian said: