ROI with Web Analytics
ROI with Web Analytics

UPDATE: APPLICATION HAS CLOSED. 
Do you know about your website's visitors behavior?  For example:
how many website visitors do you have?
where do they come from
which web page do they stay the longest
which web page do they  exit the fastest
Knowing your visitors' behavior in your online-store is valuable information. This is critical in your SEO planning. These data are useful feedback when creating a good user experience.
If you are an internet marketing agency and you want to serve your clients, you must know how to read and interpret the data in the Google Analytics.
Data don't lie.  It reveals which part of your website is not performing so that you can trouble the problem.   As an internet marketer, you cannot afford not to know about web analytics.
Introducing…ROI with Web Analytics
Mike Lim who conducts web analytics seminars in Asia Pacific, is going to going to give us a crash course in Web Analytics.
What you'll discover:
– What is web analytics?
– What can a business benefit from using web data?
– Tools that you can use to get web data for free
– How can you upgrade your level of web analytics
About Mike Lim: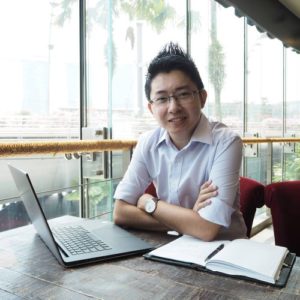 Mike Lim, a Certified Web Analytics Master is a consultant for various corporate companies in Asia Pacific. LinkedIn: mikelimwk
Topic: ROI with Web Analytics
Speaker: Mike Lim
Date: 29 Sept 2017 (Fri), 7pm to 10pm
Investment: $70
If you want to understand your visitors' behavior, improve user experience and optimise web usage, you must learn web analytics.
UPDATE: APPLICATION HAS CLOSED.