Singapore Internet Marketers Networking Event
Singapore Internet Marketers Networking Event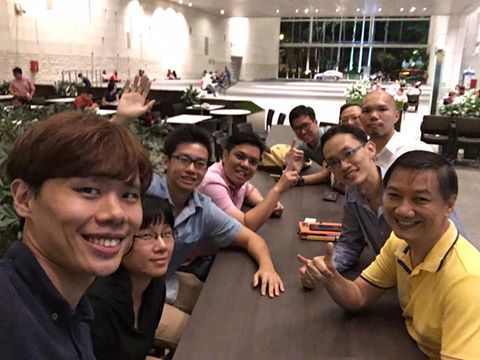 I organise a free monthly meetup for my community of  Singapore internet marketers on the first week of each month.
This photo is taken by Ng Jia Xun  at the meetup on 2 June 2016 at Hanis Cafe, National Library.
All are welcome to come and mingle.
Some of my takeaway from this session:
1. Share some marketing tips
2. Possible JV
3. Get to know new friends such as Peter, Gopal, Jerry and YY.
4. Found a new range of gift products from Gopal.
5. Will attend Larry's copywriting meetup.
6. Get to know more about Zachary Tan's Street Smart University program.
7. Discussed the problem of emails which end up in the spam folders.
8. Share a secret proven tip with a single on how to find a wife.
9. copywriter shared why some often-used headlines don't work well on social media and what actually works.
10. Receive feedback on one area that I need to step up in SIM.
If you want to get to know more internet marketers or learn more about internet marketing, I welcome you to join this Facebook group at https://www.facebook.com/groups/singaporeIM