Solopreneur Topics
Solopreneur Topics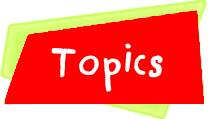 These are topics shared to members inside The Solopreneur Group.
You can search by the hashtag eg #s1 in the 'search this group' box within the Solopreneur group
#s1: Introduce yourself.
#s2: Amazon Self-Publishing Blueprint – Create an online Business & a freedom Lifestyle
#s3: The Winning Internet Marketing Formula
#s4: Juggle Your Business with a Full-time Job
#s5: "Making Money Online…Where Do I Start? – Honest Advice for IM Newbies"
#s6: The Fastest And Most Effective "Secret Method" To Learning Persuasive Copywriting
#s7 Where to Download Thousands of Free Ebooks legally.
#s8 Biz idea: Line Sitters.
#s9 How to Speak to the Video Camera with Confidence.
#s10 I will make your famous
#s11 5 Sure-Fire Ways to Find Clients.
#s12 Two Must-Read Copywriting Books.
#s13: "How to Earn a Million$ a Year" – Advice from a Young Singaporean Millionaire.
#s14 How To Convert a Prospect to Client.
#s15 How to Turn Facebook Groups into Recurring Income.
#s16 How to Get Coaching Clients.
#s17 Invited guest.
#s18 Are you in the email list?
#s19 What did you eat today?
#s20 Are you engaging?
#s21 What drives you?
#s22 Be Interested.
#s23 The Secret Vault to Free Resources.
#s24: Videographers wanted
#s25 Post Your Video.
#s26 "If you were to start today and with what you already know, what would you do differently and why?"
#s27 How to turn your life around when your business is crashing down
#s28 The Secret of Receiving
#s29 WordPress Trainer Wanted.
#s30 Tell a Story.
#s31 Admin Asst Wanted
#s32 "You are very very wrong"
#s33 Marketing Interns wanted.
#s34 Do one thing and do it daily.
#s35 Breakfast with Sam
#s36 How to Get a Free ticket to Tony Robbins Live Seminar in Singapore.
#s37 One Problem Product Creation
#s38 Create.
#s39 Free 30-Day Video Challenge
#s40 Free Graphic Design Tool.
#s41 Document Your Life.
#s42 How to Become a Jedi Copywriter.
#s43 Digital Marketing Executives wanted
#s44 How to transform Your text post to Video Post.
#s45 How to Make a Living through your Writing.
#s46 The Hobbit: An Unexpected Journey.
#s47 Where I learn about Copywriting.
#s48 How to start a business in Singapore.
#s49 Where to Read my Free Content.
#s50 Jobs Available.
#s51 SWOT
#s52 How to Create Profitable Workshops.
#s53 Reverse the Order.
#s54 The Superior Biz Model.
#s55 What has Food to do with Internet marketing
#s56 Web TV Show
#s57 Don't Tell. Show it.
#s58 DIY PR
#s59 How to Promote your skincare products with influencer marketing
#s60 Make Money on Fiverr.
#s61 Free Talk.
#s62 How to Fill up your events.
#s63 Get Personal
#s64 The invasion of the Messenger Bot.
#s65 The money is here. Take it.
#s66 The Joy of Giving.
#s67 The opportunities in the training business
#s68 Why Politics and Religion is a no no
#s69 How to consume all the info you can buffet style for dirt cheap
#s70 How to inspire people
#s71 What Facebook likes and don't like.
#s72 Where People appeal for help.
#s73 How to structure Your email that makes your subscribers to want to read more
#s74 Copywriting Formula
#s75 The Ultimate-guide-to-selling-information-online
#s76. What will it take to Earn $1K a Day?
#s77. My $1K a day Challenge (My daily journal)
#s78. The Apprentice
#s79 Play the Game Fully
#s80 How to catch the teacher's attention
#s81 The teaser strategy
#s82 How to sell your knowledge
#s83 Video document your life
#s84 Done for you training material.
#s85 How I sell without being salesy
#s86 How to love selling
#s87 Accountability
#s88 Daily FB Life.
#s89 How to Organise your files
#s90 Give them what they want.
#s91 How to spread the love.
#s92 Structure
#s93 Reinvent yourself
#s94 Are you stuck?
#s95 My Email Marketing Blueprint
#s96 Learn. Teach.
#s97 Word Generator
#s98 How to Create Profitable Online Coaching Programs
#s99 Plan for 2018
#s100 Fill the Gap
#s101 Keep it simple
#s102 The Unconventional Pricing.
#s103 Why You Should not Quit Solopreneur
#s104 Affiliate marketers: Where to Find Products
#s105 How to Rank Your Website the Natural Way
#s106 Learn. Do. Teach.
#s107 Assignment of the Month
#s108 The Power of 'Ask Me Anything'
#s109 Decision at the crossroad of life
#s110 Be a Celebrity
#s111 Follow them.
#s112 Persuasion Message Mastery
#s113 The truth about Social Media Marketing.
#s114 Entertain. Engage. Educate.
#s115 The Millionaire Mindset
#s116 Don't Ask Google. Ask Sam
#s117 Why Teaching is the best way to get rich quickly.
#s118 How to Run Your Own Profitable Workshops
#s119 How to Get Discount on Mindvalley Courses
#s120 Sell an experience.
#s121 Affiliate Marketers are Lazy
#s122 The Trick to getting Backlinks.
#s123 My Blog
#s124 How to select a domain name.
#s125 The Spoke
#s126 How to Create Your Own Website with WordPress in 1 Day.
#s127 Use Simple English
#s128 My Blogging strategy
#s129 Where to Find Content for your Blog
#s130 Why Facebook, Website and Email
#s131 What are you going to blog about.
#s132 Email marketing with sam choo
#s133 Show your face.
#s134 Where to Find Affiliate Products
#s135 Storytelling formula
#s136 The Money is in the Resource Page.
#s137 21 Ways to Write Your Email or Blog Posts
#s138 Let's Build a Tribe
#s139 How to tell a story
#s140 How to Become a Freelance Copywriter when you don't have experience, proof and confidence.