Youtube Marketing Hacks – How to Rank Your Videos On The First Page of YouTube
Youtube Marketing Hacks – How to Rank Your Videos On The First Page of YouTube

If you've ever want to discover how top YouTube marketers are constantly ranking their YouTube videos on the top of Google and YouTube, without spending a ton of money and without being an expert, then this workshop is for you.
In this workshop, I want to share with you about how to put your videos online in YouTube and appear on the first page of YouTube search results even if you are a complete newbie. You will learn a proven step-by-step strategy that I have used that you can implement right now, even if you have an old YouTube video, to rank your videos on the first page of YouTube.
You can use YouTube to drive traffic to your website, if you have one. I will be teaching you on the proper way of uploading your videos that most gurus will not tell you, how to do your keyword research easily, how to entice YouTube viewers to click on your video with your stunning YouTube thumbnails, on-page and off-page SEO and much, much more.
Remember, YouTube has over a billion users and every day more and more people are using YouTube to share their ideas, their brand, and products. How do you optimize your YouTube videos to Rank Higher so that when people search for a specific keyword, your video comes up first.
Not having an optimized YouTube channel will cause you to lose potential views, likes, and subscribers and also people who are likely looking for your products.
BONUS
I'll share with you a single strategy that will increase the number of subscribers with a pop-up YouTube channel. A strategy that you can implement in only 5 minutes!
So join me in this workshop and let's start optimizing your Channel and ranking your YouTube videos right now.
About Timothy Chew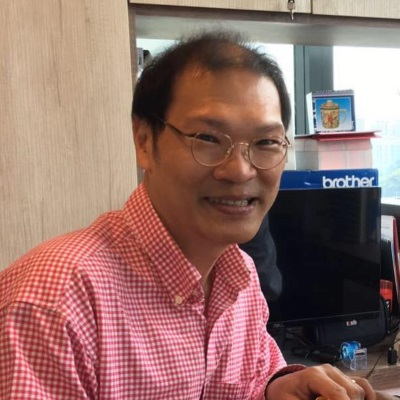 I'm a real estate salesperson and passionate about Internet Marketing for almost 8 years. In my last 24 years as an IT professional, I took care of mainframe servers of different OSes, storage, backup, data centers, disaster recovery sites and also Oracle database support. I enjoy sharing what I know and that's why I'm here.
Topic: Youtube Marketing Hacks – How to Rank Your Videos On The First Page of YouTube
Speaker: Timothy Chew
Date: 19 Oct 2017 (Thurs), 7pm to 10pm
Venue: Lion Building (LTC) D, #05-01, Arumugam Road (next to Macpherson MRT)
Investment: $70