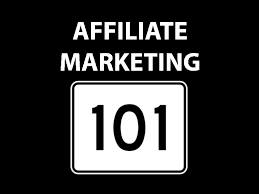 AFFILIATE MARKETING 101
I asked my friends what they want to learn most. They said, "Affiliate Marketing".  I hear you and I will give you what you want on 22 Sept 2016 (Thurs) evening –  a 3-hour crash course in Affiliate Marketing.
The choice is obvious. Affiliate Marketing is one of the fastest and easiest ways to start an online business.  It is a good way when you don't have a product of your own and you cannot write a persuasive sales page.
There are many advantages.  You don't have to take care of the delivery, the customers' complaint or bear the risk of creating a product that won't sell.
However, most new affiliate marketers fail in affiliate marketing. In the class, I will tell you what are the common mistakes  and the right way to do it.
This class is for internet marketing newbies who is new to this subject, and for those who had tried without success.
Here is what I will cover during the talk:
What is affiliate marketing
The 3 basic steps in affiliate marketing
Why Affiliate Marketing is one of the fastest and easiest ways to start an online business
The challenges of affiliate marketing and what you can do about it.
The secrets of super affiliates
Tools of the trade
What are the hottest niches
How to select profitable products
where to find new products
How to write product reviews that sell
How to promote affiliate products
How to beat your competitors
A Facebook friend wrote to me, " One thing I'm interested about is the affiliate marketing where I help to promote other people products to earn commission. However, I shared the link in FB on targeted group – no result. Started to use one-page website to look for subscriber, no result so far. And, I have another problem – no email list. I had been reading and trying methods for improvement but none of it works at the moment. And I only getting more confused and frustrated. Therefore, I decide to seek for expert advise rather than work on my own on the trial and error basis"
If you are facing a similar problem like her, come to the class because I am going to show you the mistakes that she and most marketers do, and the solutions.
If you have any questions about affiliate marketing, send your questions to me at samchoo@gmail.com.  I will answer your questions during the class.
I'll see you on 22 Sept!
Speaker: Sam Choo
Date: 22 Sept  2016 (Thurs) 7pm to 10pm
Venue: 16, Arumugam Road, Off Paya Lebar Road,
Lion Building Block D, #05-01,
Singapore 409961
Investment: $50.