Be Good. Be Known. Be Paid
Be Good. Be Known. Be Paid

"I'm not good"
"I'm not known"
"I'm not paid"
THE PROBLEMS THAT HINDER YOUR SUCCESS
If any of these describe you, this is the reason why you are not making enough money online. Maybe, you don't have a profitable skill where you can command a premium price. Or you might be too modest to show off your expertise. You don't like to be famous and attract attention. You could be serving people who either cannot afford to pay you or freeloaders who won't want to pay you. Maybe you are too shy to ask for the sale. 'Selling' might be an uncomfortable word for you because you hate to sell
HOW TO FIX THE PROBLEM
Do you seriously want to do something about it to fix the situation? If you do, I have a solution for you.
I believe that if you are good at what you do, you are known, and you sell to the right people, you'll get paid.  I first heard of this simple formula "Be Good. Be Known. Be Paid" from Han Kok Kwang. This success formula works for whatever online business you are in.
THE SOLUTION
On 12th June 2917, I will be launching a 30-day online group coaching program called "Be Good. Be Known. Be Paid". I want to share with you how you can become GOOD at a profitable skill, how you can be KNOWN and how you can be PAID.
Why you'll want to learn from me.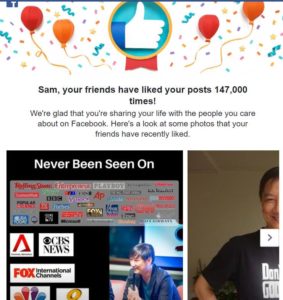 Here's what people say about me.
I am an internet marketer for 9 years and had made a 6-figure annual income working as a solopreneur from home. The techniques that I am going to share with you are proven methods that had worked for me. They are simple methods that work when you apply them and work on it.
WHAT'S IN THE VAULT?
Once you have registered, I will add you to a secret Facebook group, where I will post the lessons inside the group.  The group is permanently open to you so that you can learn at your own pace, revisit the lessons anytime, ask me questions and interact with your peers.  Learn from the comfort of your home.
Here are what you will discover in the lessons:
BE GOOD
* Know yourself. Know your strength and weakness. Focus on your strength.
* Catch the Waves. How to stay ahead of the game.
* One Punch. You don't need to be a jack of all trade. Just master the one deadly punch
* Awesome Legend. How to be awesome every day
* The Ritual. Success is a daily ritual of doing these 3 simple steps
* The News. How to become a thought leader and steal the spotlight.
* Ask Questions. How to learn more and help your clients discover the answers by asking questions
* The Fastest way to become good
BE KNOWN
* Making your presence felt. How to live on Facebook and make your presence felt.
* Robin Hood. How to be influential like Robin Hood
* Free. How to use the power of free marketing to attract the crowd.
* Fame. How to be famous in the shortest time and why you must seek fame.
* Blow Your Horns. What to do when fans rave about you.
* Make Love. How to widen your influence through collaboration. Collaborate with these people that most ignore.
BE PAID
* Get Paid with Joy. How to overcome the fear of selling.
* Painkiller or vitamin. Are you selling the right kind of products?
* New Pond. How to dominate your niche in a blue ocean.
* Your Army, Raise your own league of justice, your own army.
* Multiple Income streams. How to package your expertise into different streams of income.
* Bonus and Bundles. Old wine, new bottle. How to package your offer
* Recurring Income. Passive Income. How to sell once, earn forever. Make money the smarter way.
* Say the Magic Word. People will visit your website often and come to your store to say the magic word because they will be rewarded when they say it. You'll learn how to use the magic word.
* and more of Sam Choo's IM Kung Fu
If you tired of being stuck, and you willing to take action, I'll give you the strategies you need to make the breakthrough so that you will be GOOD, be KNOWN and get PAID. You will get the lessons every day for 30 days inside the FB group. The lesson starts on 12th June (Monday). Sign up now.
Investment: only $97  for 30 days of online group coaching.  Click on the button below to get started.



I will see on the other side.
Sincerely.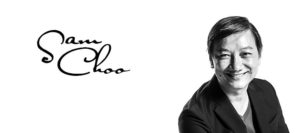 Sam Choo