Conquer Your Fear of Going FB Live
Conquer Your Fear of Going FB Live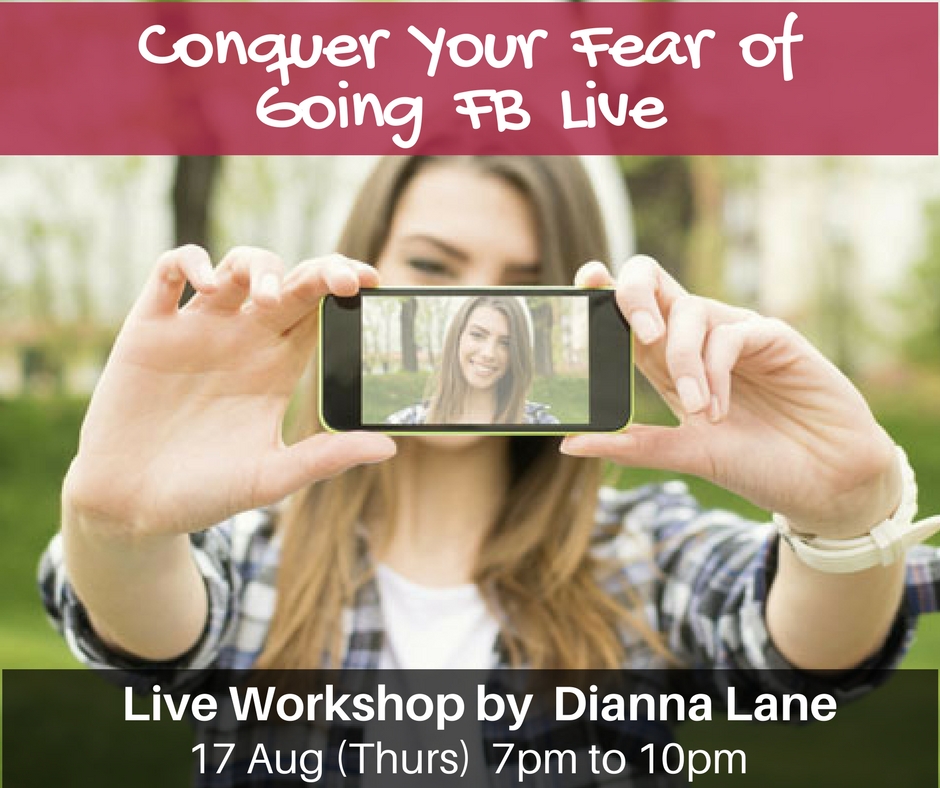 It is said that if you want to be a millionaire, then you have to impact a million lives. But how are we going to impact so many lives if we are afraid to speak on video?
You know that Facebooks favors FB Live. You'll get more exposure with FB Live than other kinds of FB posts.
We can't run away from doing FB Live forever. It is going to be the way of online communication. People will want to interview you someday. People want to see your body language. It's the best way to communicate. You are as real as can be.
If you can overcome your fear, it will change your life forever, isn't it? Your fear carries your largest growth.
There is one person who can help you overcome your fear. She is Dianna Lane.
Check out Dianna Lane FB timeline and you can tell how much the camera loves her. She participated in a beauty pageant. She is also on radio. She speaks with poise and confidence on video. After you watch the video, you'll want to speak like her.
She will conduct the live practical workshop over 2 evenings. You will be added to a secret FB group where she will support you for 1 month. Do your FB Live in a safe environment inside the small group. You will get constructive and gentle feedback from her.
Here's what some of the participants said about her program: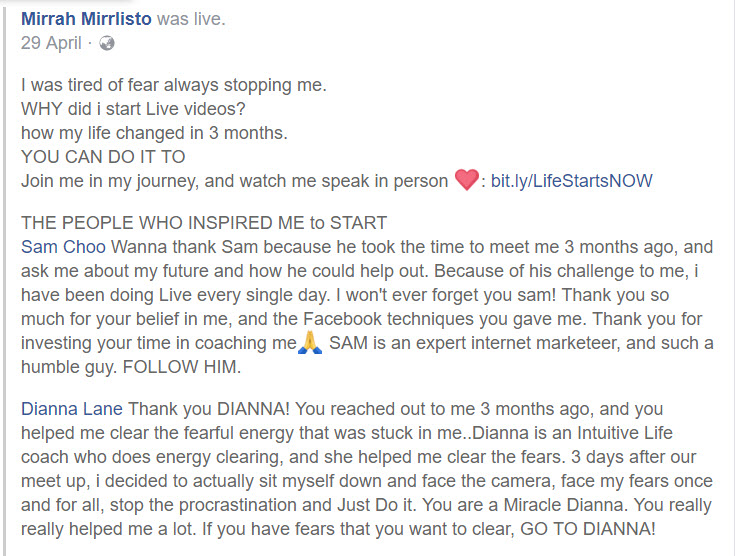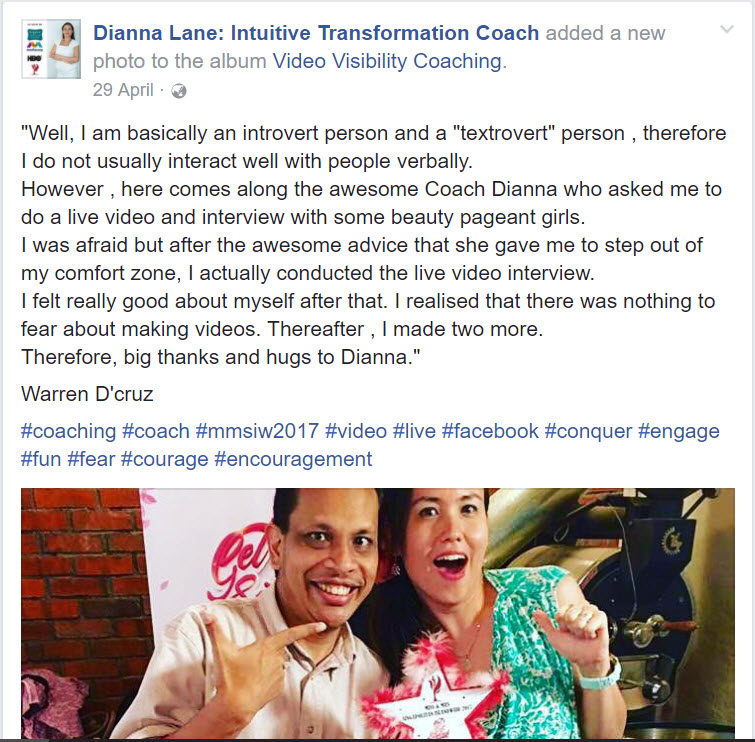 Click here to watch Warren's video testimonial 
Imagine what it means for you when you emerge with the confidence to speak with confidence and poise! Your life with never be the same again.
If you want to change your life, click on the yellow button below now.
"Conquer Your Fear of Going FB Live"
Date: 17 Aug (Thurs) 7pm to 10pm
Trainer: Dianna Lane
Venue: Dianna Lane's Condo. 7 mins walk from  the Punggol MRT
Investment: $70