FB Zero to Hero
FB Zero to Hero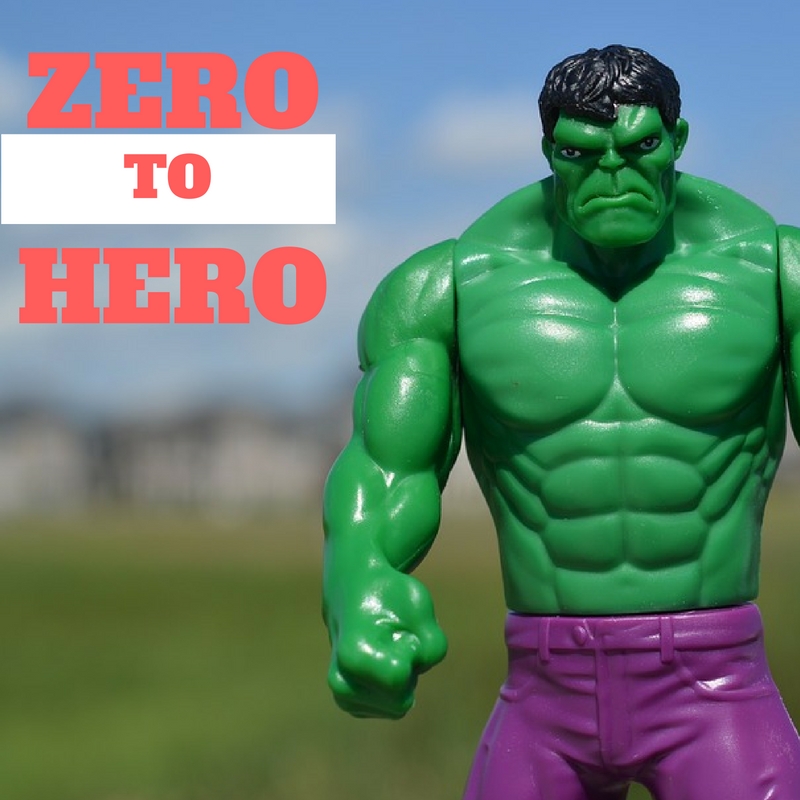 Attention: This post is for you if you are a Facebook newbie, you don't have many Facebook friends, your posts have few likes and comments, you feel like you are talking to a wall because you're not getting the engagements from your readers.
From Facebook Zero to Hero in 30 Days with Sam Choo
If you are new to Facebook marketing, and you want to boost  your brand so that you can attract more clients and make more sales, you have come to the right place.
If  you are not making enough money online but you don't want to spend money on paid ads, you'll love  my solution.
On your way to work and on your way home, observe where people's eyes are looking at.
You'll realize that they are glued to their mobile devices, checking their email and Facebook.
As an internet marketer, you want their attention.
The Entrepreneur magazine said that "Attention Is the New Currency for Brand Advertising"
Go where the attention is. Go to Facebook.
The challenge is, how can you stand out from the crowd and be heard?
How can you be the honey that attracts the money?
How can you rise from being a nobody to being an authority?
From zero to hero.
From a no-brand to a brand that attracts attention
My recommendation  is to increase 4 things (KLTD):
* know
* likes
* trust
* desires.
The platform for engagement is on:
* your Facebook profile
* your Facebook fan page
* Facebook groups
The success ingredient is the way you post to increase your value perception. 
Know what to post, how to post, and when to post.
I am a living proof that this solution works. I make my living online on Facebook using the same methods that I am about to teach you.  Facebook is good. Facebook is free.
What's in the 30-day online coaching program?
I am going to teach you what is working for me.
I will add you to a secret Facebook group.
You have permanent access to all the 30 lessons inside the group.
Read them and do the simple exercises.
You get to ask me any questions.
I will take a look at your work and give you my constructive feedback.
You can join anytime.
Learn at your own time and own pace.
You will discover:
* how to get your readers to know, like, trust and desire you more.
* how to use your Facebook profile, FB page and FB group efficiently as a platform
* how to post like a pro.
* how to make money as a Facebook blogger
The desired outcome:
* You'll have more FB friends.
* You'll get more FB engagement
* You boost your brand. People will notice you and pay attention to you.
* You'll attract more clients and increase your sales.
This program is not for everyone. 
If you are too busy to spend half an hour a day, this program is not suitable for you.
If you want to be a private person and do not want to show your face online, this is not for you because it requires you to be vulnerable, to be open to sharing your stories, your success and your failures.
If you don't enjoy writing, this program is not for you because it requires you to blog often.
Are you ready to join me to transform yourself from a nobody to a brand that attracts attention?
Your investment for this 30-day online coaching program is only SG$97.
This is a one-time payment. There is no upsell. No hidden cost.
It is the cost of buying me a cup of $3 coffee every day to have a consultation session with me. My consultation rate is $100 per hour.
Sign up for "Facebook Zero to Hero" now
Take these 3 simple steps now to master Facebook marketing without using ads.
Step 1: Make a one-time payment of $97 here.
Step 2: Add me as your Facebook friend.
Step 3: Chat with me on Facebook. I will take you into my secret online room immediately.
I see you on the other side!