ESCAPE: If I have to start all over again
ESCAPE: If I have to start all over again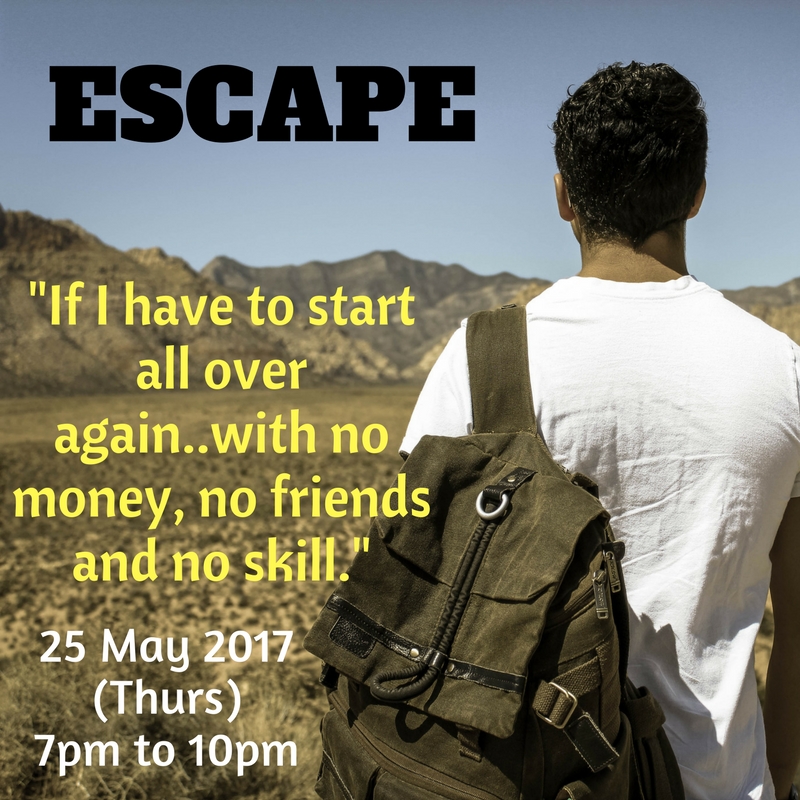 ESCAPE: "If  I have to start all over again..with no money, no friends, and no skill…"
If you were to quit or lose your job today, what would you do tomorrow?
You quit your job because you are not happy, you want to take care of your family, or you want to discover your life's purpose.  It is not going to be easy to get another job that pays you enough.
Starting an online business does not cost a lot of money.  It can a ticket to a freedom lifestyle.
From the many internet market seminars, one get the impression that it is easy to make money online, that it is the short cut to instant wealth. It appeals to many people looking for a way to make an income.
But what is the reality?  Is it that rosy or is there a catch? Is it a scam or is it really possible?
In case you are thinking, "Why should I listen to you?", let me introduce myself.
I  have been in internet marketing for 9 years.  I have tried a lot of online businesses. I have seen the BS and the scams.  But I also have seen what works.
In 2008, when I fired my boss,  I started out with no money, no friends and no skill.  But I had survived and thrived.  I have seen the promised land.
Currently, I am joyfully jobless, doing what I love, working at home and being with my family. I am a sole breadwinner and a solopreneur.  My current focus is on coaching and training new and aspiring entrepreneurs people on how they can create an online income.  Staying in the most expensive city in the world and to remain debt-free is an achievement.  Here's what people say about me: Click here.
I have seen many of my friends who took this journey to online entrepreneurship got burnt. They fall prey to scams.  They succumb to the temptation of shining objects.   They are still wandering in the wilderness, lost and  not knowing how to get out of their maze.
I don't want you to make the same mistakes that they do.  Although experience is the best teacher, the lessons are tough and the fees are expensive.
With the experience of hindsight, I want to share with you on what you should and should not do if you are starting from scratch.
I will share with you how I survive and strive, and the simple strategies I use to make a 6-figure income in a year.
Even if you have no money, no skill and no friends, it is not a problem.  I will share with you on how to operate an online business with little cost, how to get more friends and the skills you need.   I will show you the simple no-cost methods to make money online.
You'll get the chance to ask me as many questions as you want, during the 3 hour masterclass.
By the end of the masterclass, you will be much more prepared to take the journey. You will have the right expectation of the challenge ahead. If you do what I say, you'll move faster than others.
If you are thinking of quitting your job, you must come for my talk.
Bonus:
You'll receive a free 15-minute  speed coaching session with me online. You'll get the clarity on what to do next.
Title:  ESCAPE: If I have to Start All Over Again
Speaker: Sam Choo
Date & Time: 25 May 2017  (Thurs) 7pm to 10pm
Venue:  16, Arumugam Road, Off Paya Lebar Road,
LTC Building Block D, #05-01,
Singapore 409961
Investment: only SG$50