Excuse Me, Who Moved My Cubicle?
Excuse Me, Who Moved My Cubicle?

This is your guide book on how to survive the bloody battle of office politics, keep your cubicle job from being snatched away by predators and enjoy your work.
Written by an author with 30 years of experience working in the corporate world, it contains gems of insights and wisdom with a dose of  humour.
This makes the perfect gift for the rookie employee on his first job. Without this survival skill, you are like a lamb about to be eaten alive in a den of wild lions.
Here is  a Preview of What You'll discover…
The Zen of Work
Why it is cool to be lazy
How to spot a slave driver
How to read a job advert between the lines
How to identify an good and bad boss
How to manage the secretary, the boss and your subordinates
The 6 unwritten rules of work
The 6 habits of a high successful lazy worker
6 things you should never do
What to do when you are caught with your pants down
… and more tips and tricks to working smart and keep your job.
Why You'll Want to Read This Book
"For the fresh school leavers, this book will cut years off your learning curve about workplace strategies …"
"If you don't want to get bruised by the hard knocks of life, this book offers the easy way"
"This is one book your boss don't want you to read"
"The tricks that smart people know but don't tell about …is finally exposed"
"A collection of timely and time-proven techniques for surviving in an office without losing your cubicle"
"A must read for your survival especially if this is your first job"
Download your copy today! Work smart to keep your job. Learn the tricks from the master now.
What Readers Said about this book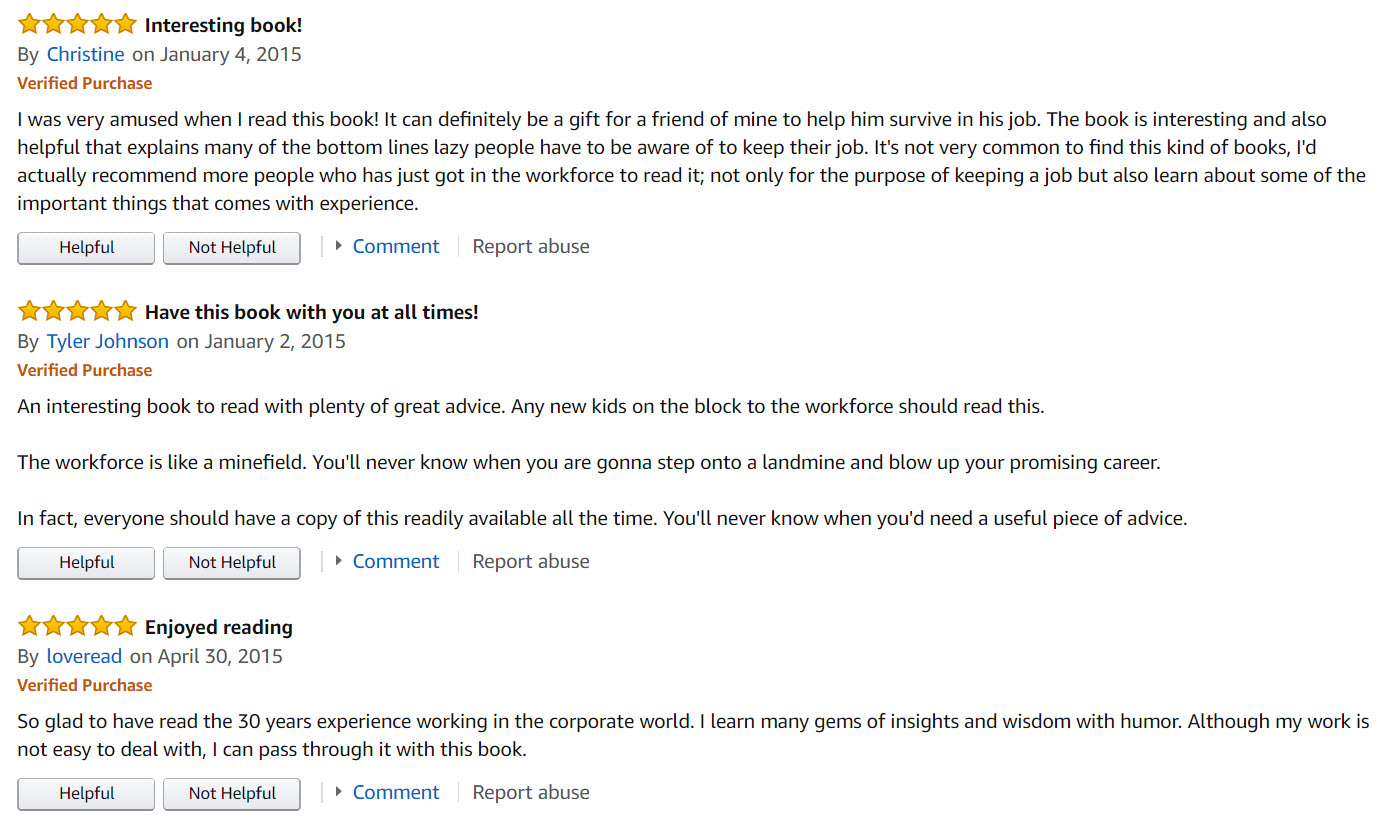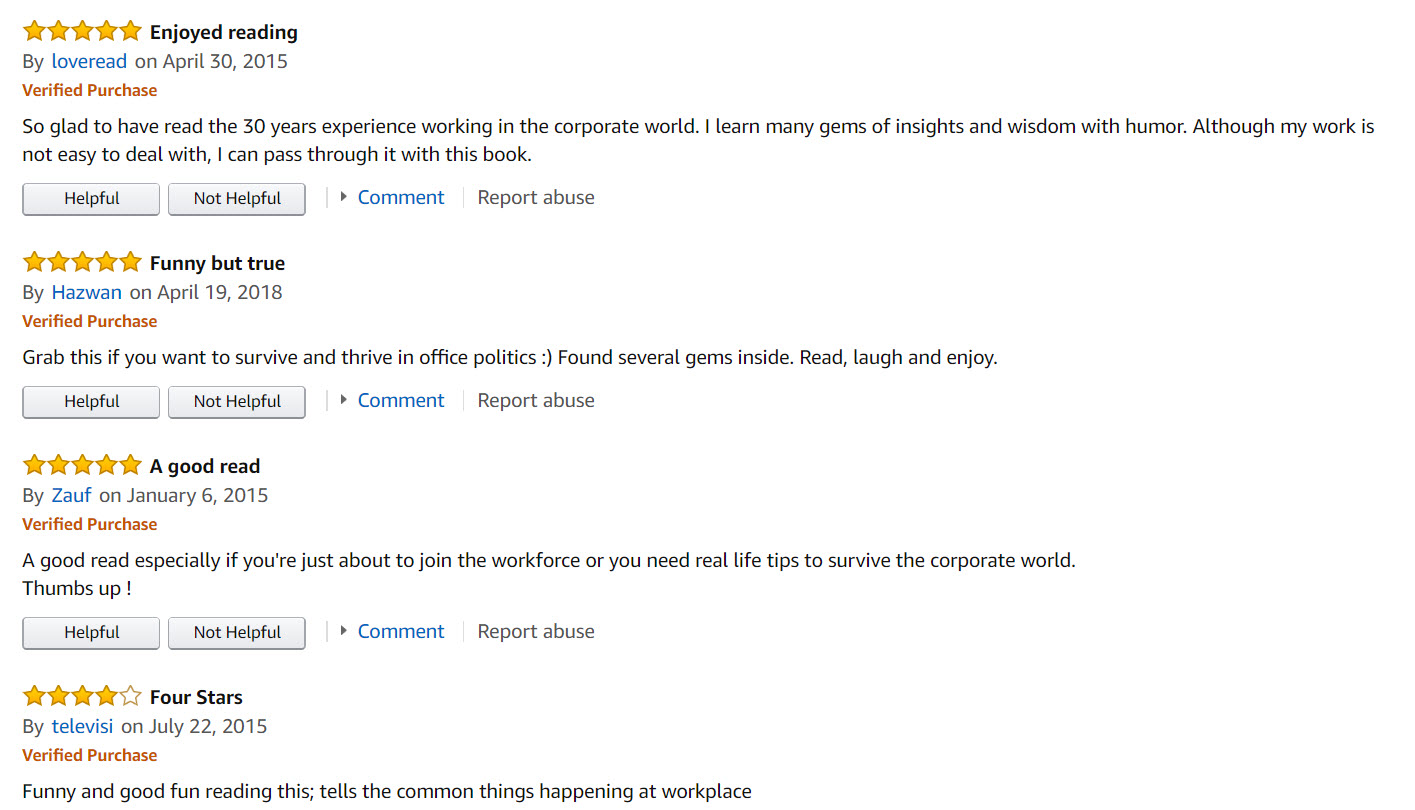 Format: Ebook (pdf).  39 pages. 8,943 word.  Only usd$10 
It will be on sales on 16 Sept 2018.  Message Sam Choo to reserve a copy.