From Zero to Hero
From Zero to Hero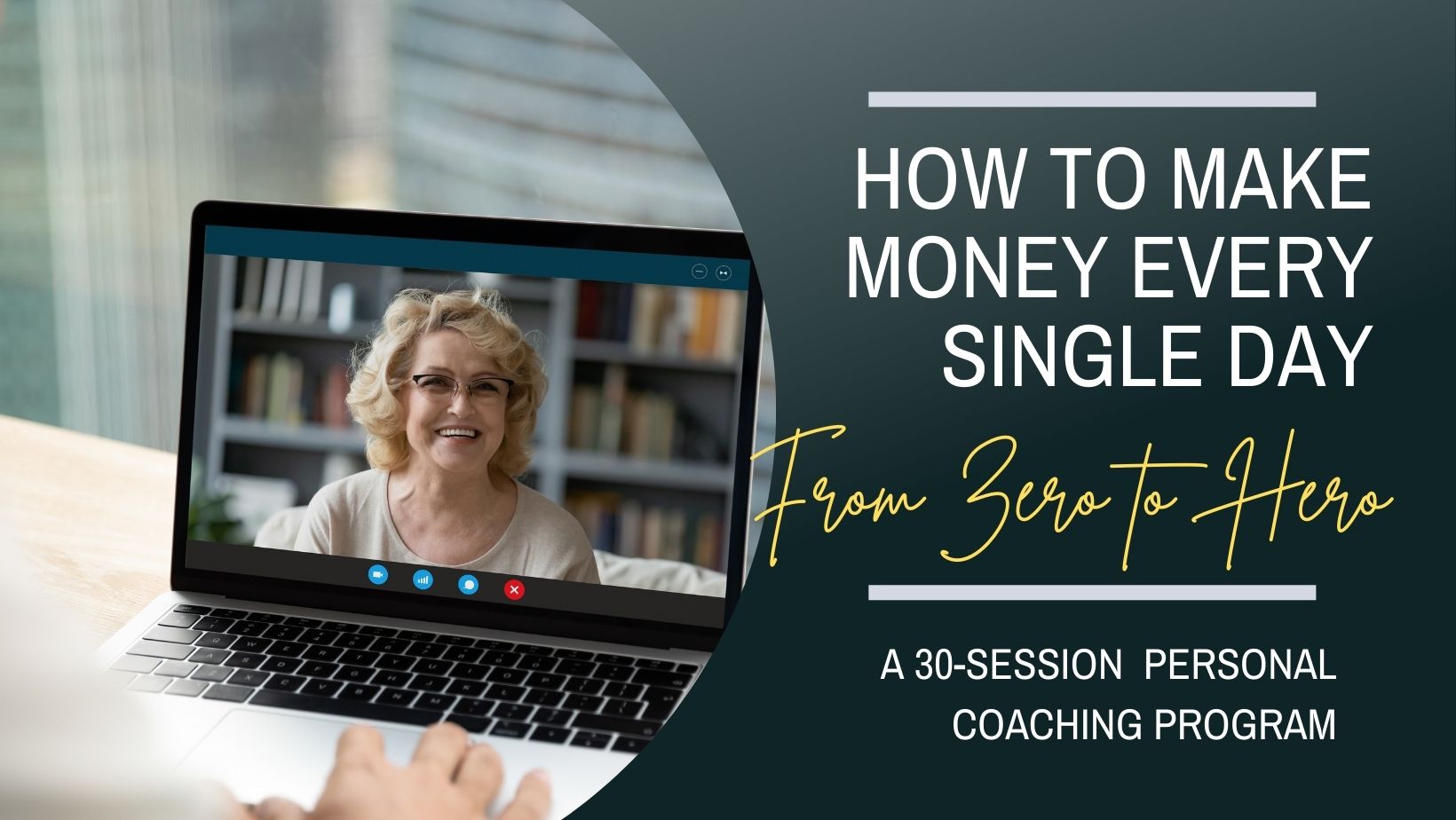 Turn Every Day into a Payday!
Do you aspire to have a steady income stream, making money EVERY SINGLE DAY? The secret to consistent earnings isn't locked in a vault or hidden behind layers of complexity. It's straightforward – to earn every day, you should be SELLING every day!
But we understand, selling every day is easier said than done. It requires strategy, constant motivation, a helping hand, and a supportive community to share the journey with. This is where our "From Zero to Hero" program steps in.
Here's how it work
I have a total of 30 lessons for you. I will deliver one lesson per session to you online through Zoom.  We'll spend 15-20 minutes per session – one to one.  Get on a Zoom session with me every other day. You will learn and then execute the plans. We will finish all the lessons in 90 days.
You'll also receive top-notch support and selling tips to make your daily sales a reality.
This is a personal one-one-one coaching program.  The investment is a one-time payment of SGD$297.
Remember, successful selling is a skill – and like any other skill, it gets better with practice and the right guidance. Sign up for the 'From Zero to Hero', and let's get started on your journey to everyday earnings!